For over 70 years, Monosem has been committed to supplying original parts designed to stand the test of time in extreme working conditions. Materials are carefully selected to maximize the strength, precision and service life of our spare parts.
CHOOSING MONOSEM ORIGINAL PARTS MEANS CHOOSING…



AVAILABILITY
With its warehouse entirely devoted to spare parts, Monosem is famous for its large stock of original parts covering all models from the oldest to the newest.
That means that decades after you've purchased your machine, you can be confident of finding the parts you need.



QUALITY
Monosem original spare parts are designed to last, maximizing your machine's performance potential. Our planters' durability stands testament to the quality of their parts.
Using original parts on your Monosem machine will increase its service life, performance and residual value



RAPID RESPONSE
We understand the challenges of planting and weather conditions and therefore seek to minimize our delivery times. All spare parts orders placed before 2pm are delivered to your dealer the next day*.
*In France, provided that sufficient stocks of the item are available.



COST
For over 70 years, our machines have enjoyed a reputation for their high resale value on the second-hand market and low maintenance costs.
Our aim is to provide farmers with quality original parts while also reducing their investments.
WHAT IS THE IMPACT ON YOUR YIELDS?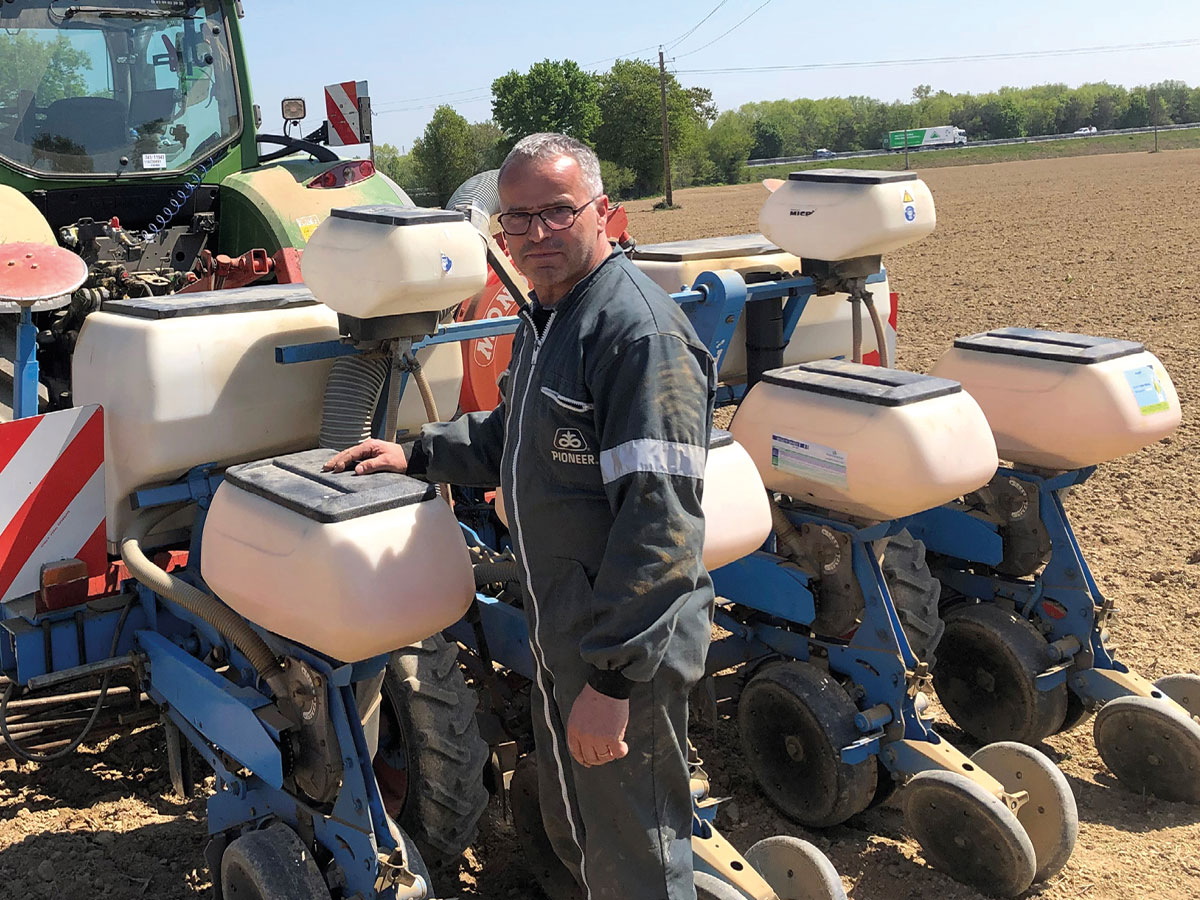 "When planting, it's essential to maintain consistent seed spacing and depth to ensure that each plant benefits from water, fertilizer and light resources. By the time the planter leaves the field, 60% of the crop's potential has already been determined. If the planter is in poor condition, all the benefits of tillage are lost. With worn parts, seeds are planted at the wrong depth and too close together, sometimes with duplicates, reducing yield by 10%. Therefore, while €1,000 may seem a significant investment in spare parts for a planter, it quickly pays for itself over just a few hectares."
Remy Gueho
Account Manager for Pioneer
PARTS IN GOOD CONDITION:

OPTIMIZED YIELD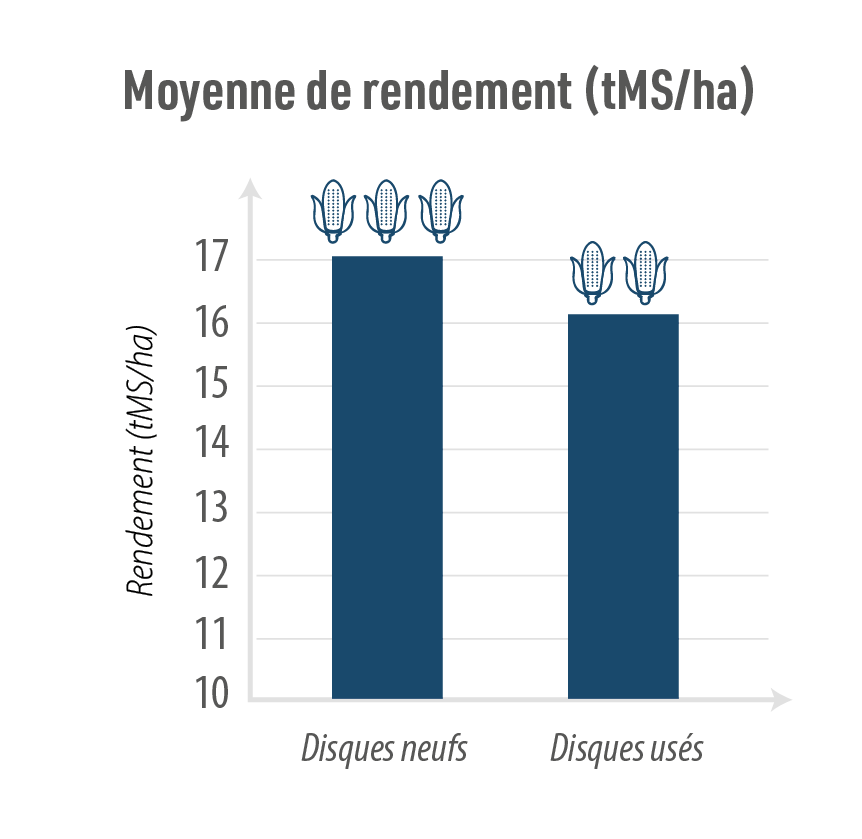 Gain moyen potentiel : +0,9 t MS/ha, soit +90€/ha (1)
(1) (Données sources : Limagrain) Sur la base d'un maïs ensilage à 100€/tMS (prix indicatif)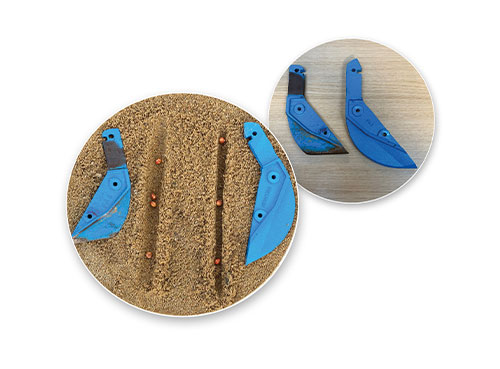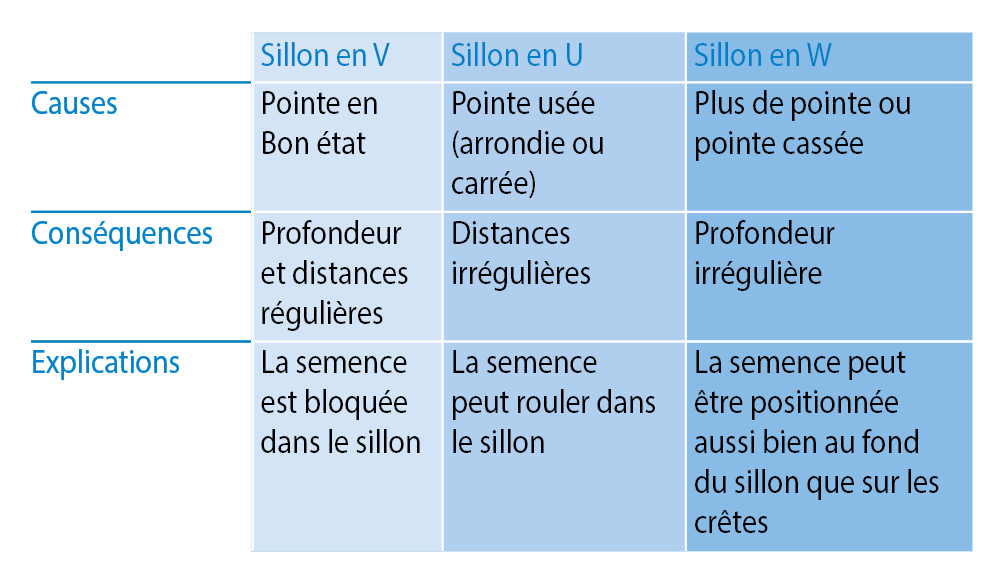 DISCOVER OUR

REFURBISHMENT Kits


supplied at a preferential rate to reduce the cost of refurbishing your planter
It's never been simpler to refurbish your machine!
To ensure your equipment is kept in good condition, various kits are available to help you replace worn parts.
NG PLUS planting refurbishment kit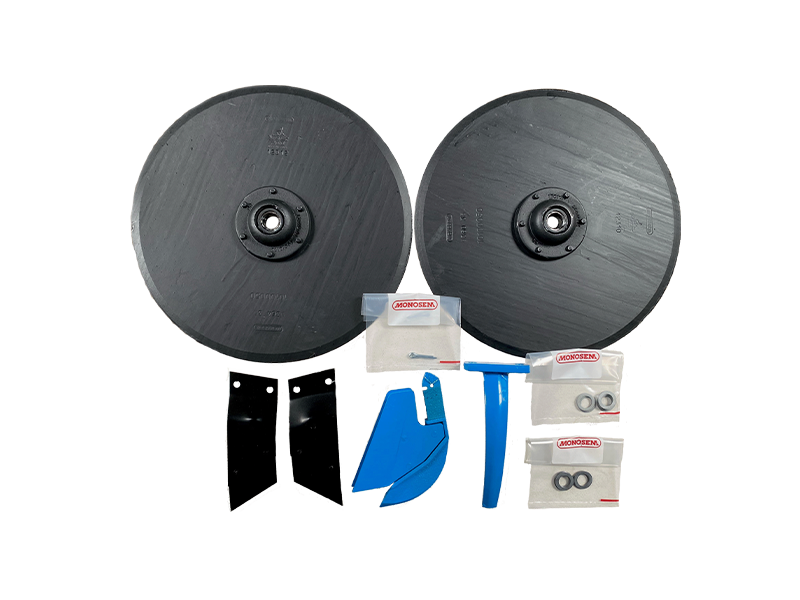 NG Plus planting refurbishment kit
Precision planting is vital for ensuring optimal emergence. The double opener discs and shoe tip enable seeds to be positioned correctly in the furrow.
Several versions of the kit are available for various tips and models.
Ref. 67010000
Ref. 67010001
Ref. 67010002
Double-disc fertilizer refurbishment kit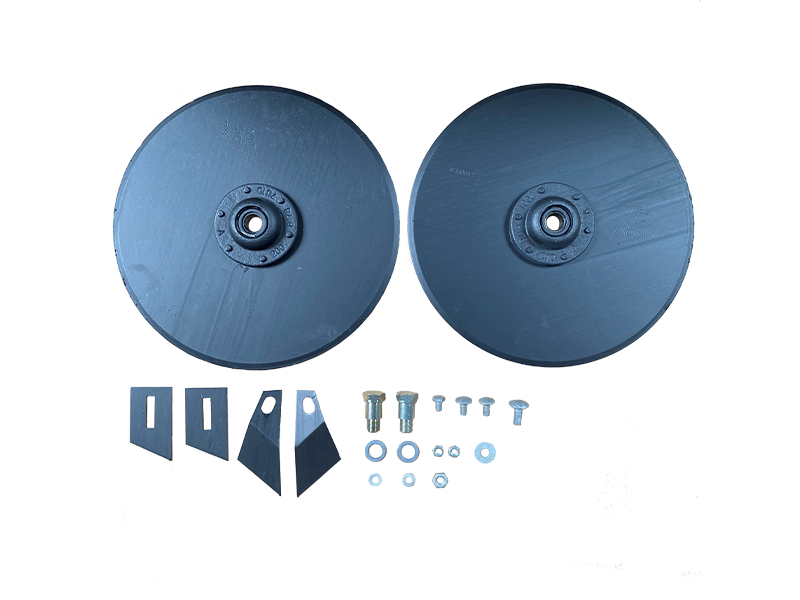 350mm Double-disc fertilizer refurbishment kit
It's vital that double disc fertilizers are kept in good condition to ensure accurate and linear fertilizer application.
Kit available for double-disc fertilizers.
NG Plus metering box refurbishment kit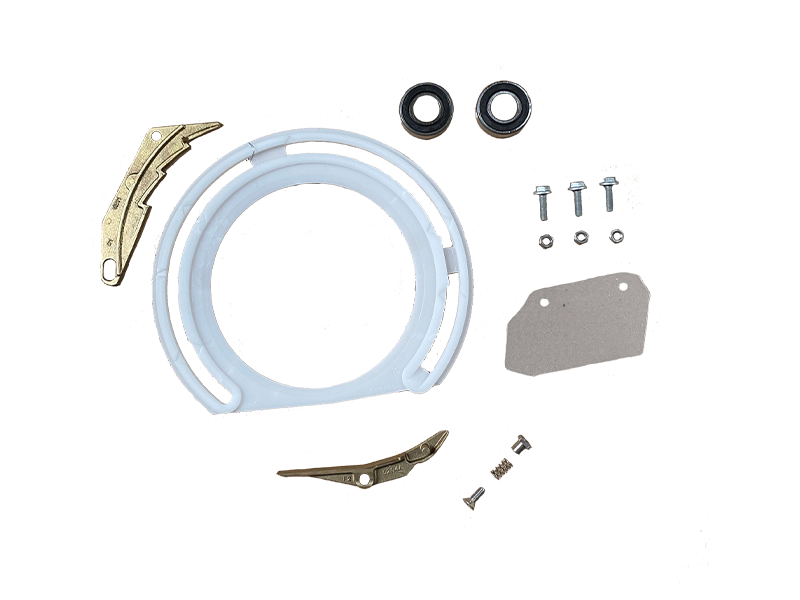 NG Plus metering box refurbishment kit
It's essential that your metering box is kept in perfect condition to avoid any omissions or duplicates. The kit does not include a seed disc.
Kit available for standard NG and NG Plus boxes
NG Plus mechanical drive refurbishment kit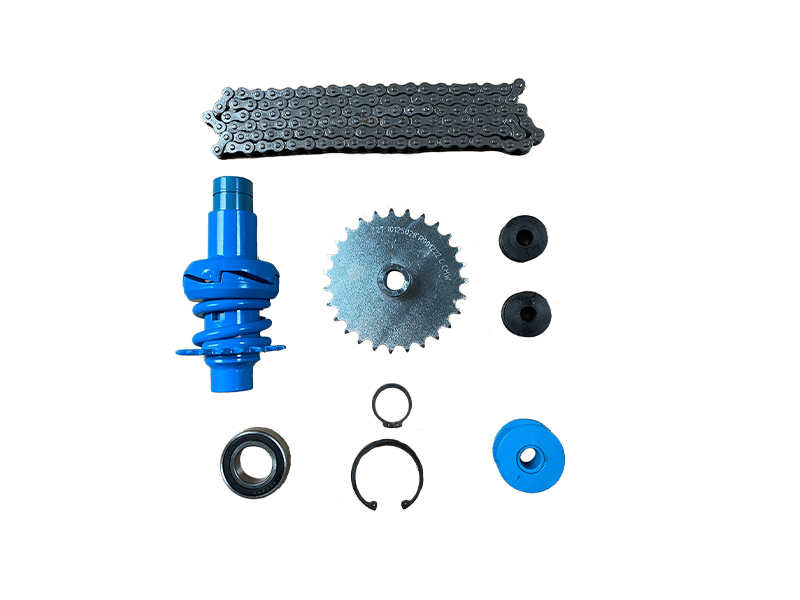 NG Plus mechanical drive refurbishment kit
Using the mechanical drive kit, you can refurbish the drive system of each metering unit to ensure consistent planting density.
Kit available for mechanically driven planters from the NG Plus range.
Ref. 67010005
Ref. 67010006
Ref. 67010007
Gauge wheel arms refurbishment kit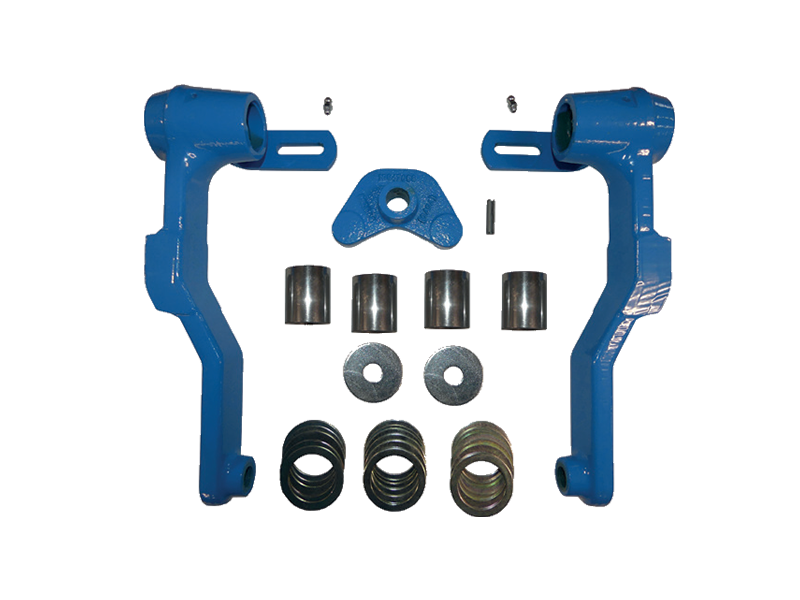 Gauge wheel arms refurbishment kit
The gauge wheel arms allow the planter to plant at a consistent depth and follow the contours of the land perfectly. It's therefore important to check their condition before the planting season.
Kit available for the NG Plus 4 and M models.
Microsem auger refurbishment kit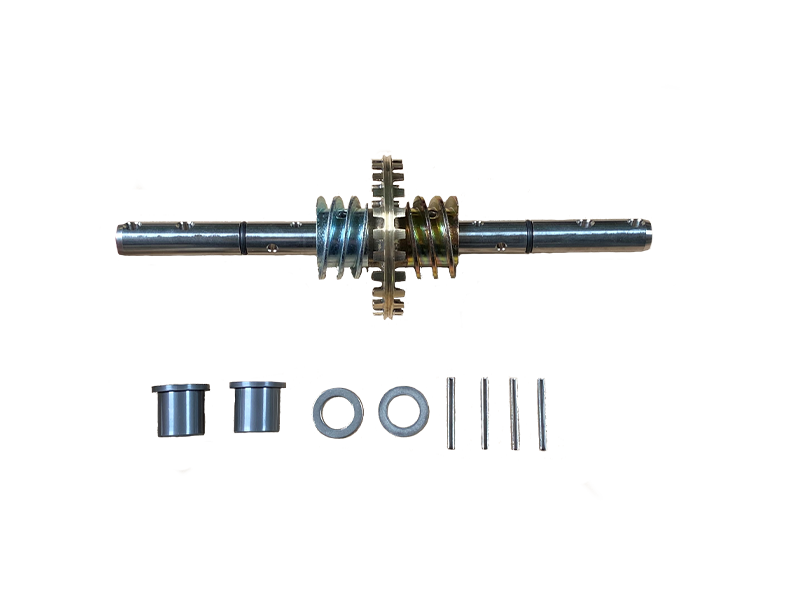 Microsem auger refurbishment kit
The augers used in Microsem units may be more frequently subjected to wear due to regular contact with corrosive products. The Microsem auger refurbishment kit therefore provides a means of refurbishing the auger without having to change the entire distribution unit.
Kit available for molluscicide and insecticide augers
Ref. 67010009
Ref. 67010010


Please contact your dealer for any further information.
+
0
PARTS SHIPPED PER YEAR