This app free to download for Android and Apple smartphones/tablets provides a quick way of determining the correct seed spacing gearbox settings for the required planting density. Once calibration is complete and planter details have been entered (planter and seed spacing gearbox model, inter-row spacing, and number of disc holes), the user simply has to enter the required planting density (population/ha or seed spacing) to discover the most appropriate seed spacing gearbox ratio. The app displays the exact ratio for the requested settings or the closest ratios below or above the required settings. All that then remains is for the user to adjust the planter. The app stores data for future use and several settings can be saved. Fertilizer and Microsem units can also the adjusted following the same procedure using the app.
An app designed to be usable by the majority of MONOSEM customers
This app can be downloaded from Google Play and App Store. The display available in 5 languages (French, English, German, Russian, Polish) is usable by most MONOSEM customers, whether they own a new or old planter.
MONOSEM has designed this app to provide its customers with an enjoyable way of adjusting their planters that can be used with most operating MONOSEM planters.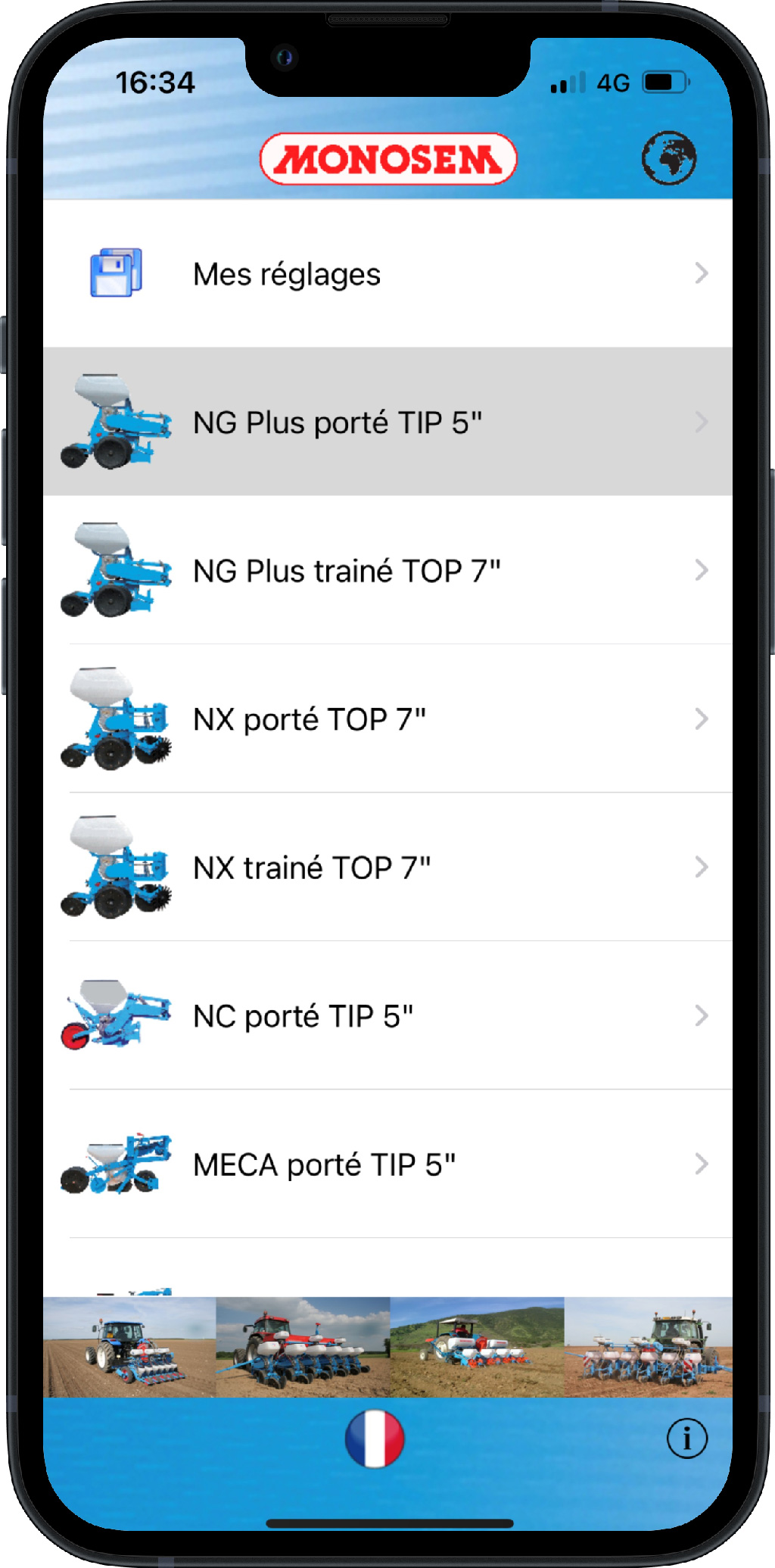 An even more comprehensive app is available exclusively for the ValoTerra.
Find out more about this app and ValoTerra connectivity as a whole.