WHAT ARE

VEGETABLE

planters?
Vegetable planters use a "planting-with-shoe" system. The shoes create furrows whose height can be adjusted. This means that the planting depth can be tailored to requirements.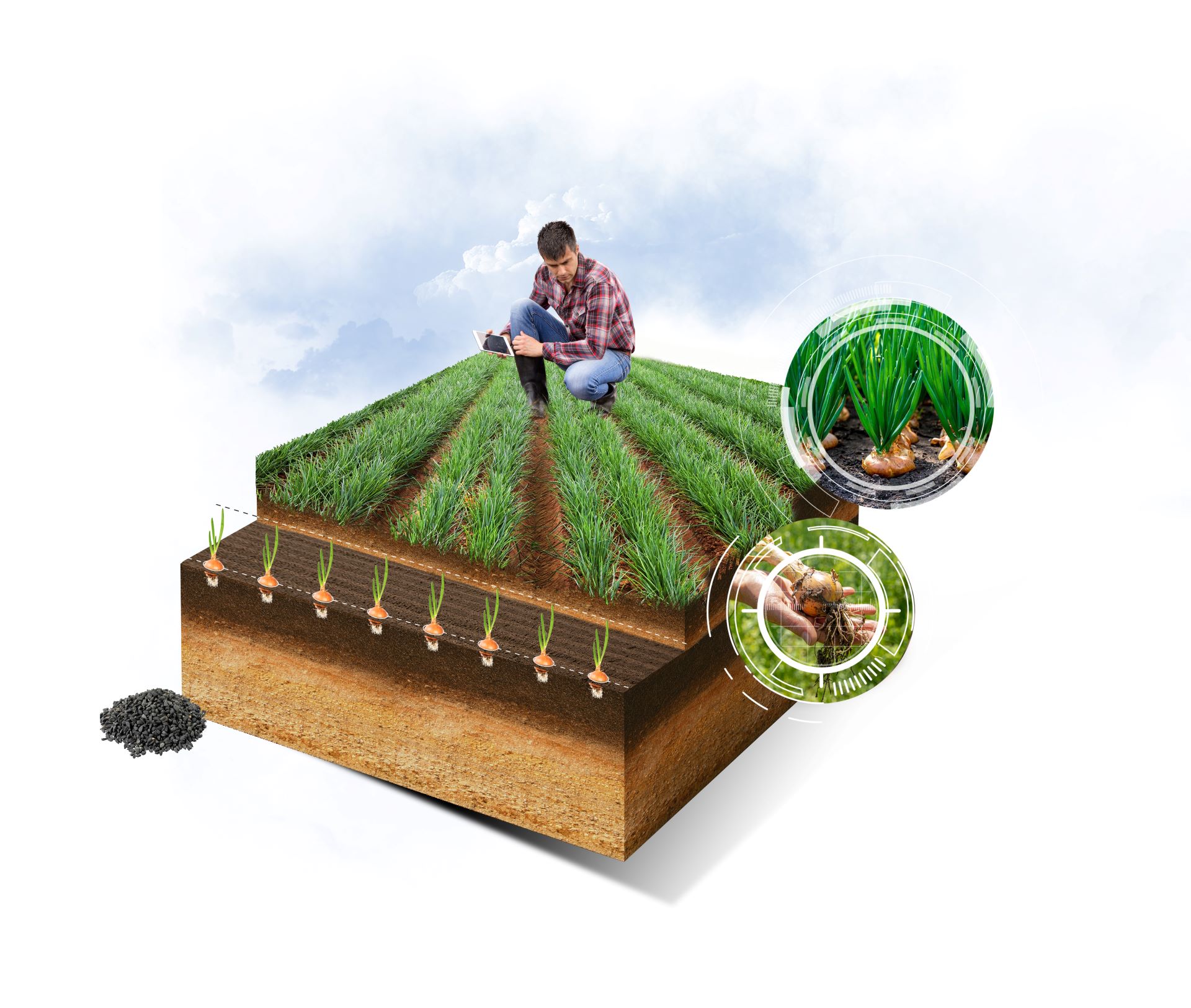 when and

why

should a

vegetable

planter be used?
Vegetable planters are pneumatic single-seed planters that are specially designed for planting small seeds such as lettuce, onion, carrot and endive seeds.
VEGETABLE PLANTERS BY MONOSEM
Monosem supplies its customers with various vegetable planter models.
Our MS planters have been extensively tested to ensure that they are 100% suitable for vegetable crops.
Our products offer our customers flawless placement quality and depth consistency. The MS planter is very easy to use and adjust.
We offer our valued customers 5 vegetable planter models.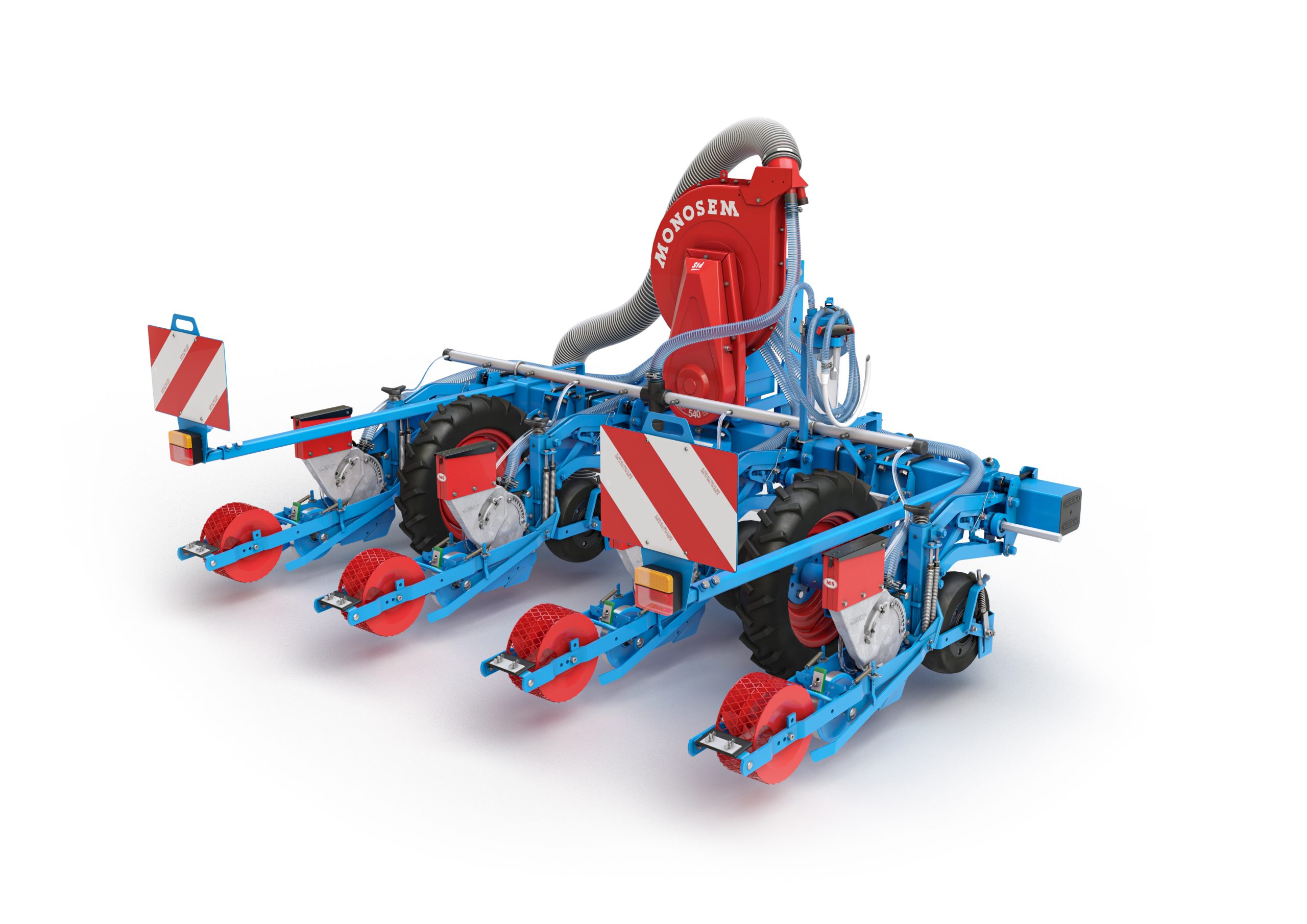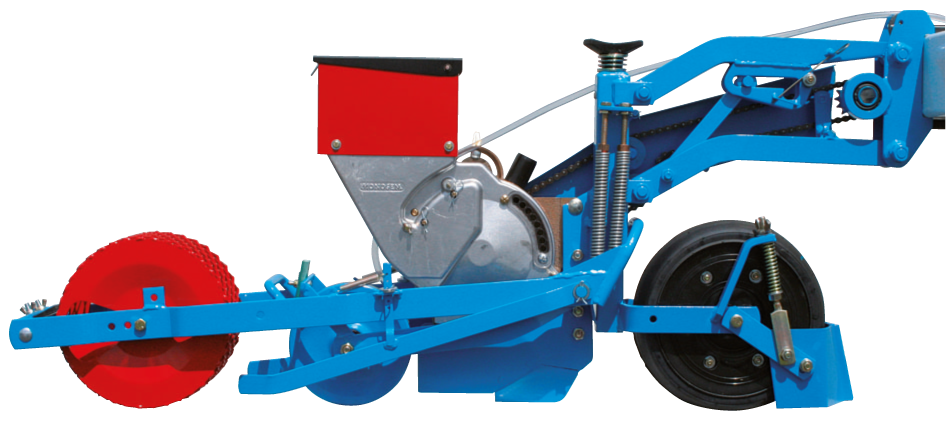 This planter is a single-line or strip model. It can be converted to an MS C model by adding a second press wheel and seed scraper and changing the shoe and disc.
This planter model is ideal for double-line or strip planting. It is particularly useful for planting with inter-row spacing of over 20cm.
This planter model can be converted to an MS A model by removing specific units.
MS B AND B2 METERING UNITS
These two planter models are ideal for specific uses including single-line planting with low inter-row spacing.
They can be used for inter-row spacing as low as 14cm and offer very high-precision and trouble-free planting.
The MS B2 model is equipped with a press wheel, while the MS B model has no press wheel.
MS D AND D2 METERING UNITS
These two units provide optimal support with double-line planting and high inter-row spacing. These two models with and without press wheels can handle two lines with inter-row spacing of up to 26cm.
This is the only unit in the MS range equipped with a planting-with-shoe system and double opener discs. It offers optimal planting even in challenging conditions.

To ensure planting quality, combine your system with a frame that will provide you with a whole host of operating capabilities.
Rigid frame:
Our rigid frame model is sure to meet all your requirements. This is an economical, heavy-duty, reliable solution.
Folding frame:
Our folding frame model offers unfailing reliability and stability.
What's more, it boasts outstanding contour following.
We work with professionals who are equally knowledgeable about the theoretical and practical sides of the business. This ensures that our farming customers get the best possible assistance and advice. Monosem is a French single-grain planter supplier that has been in business for over 70 years and has been built on a human scale.
Quality and love of a job well done are at the heart of everything we do. We are committed to supplying our customers with machines made from quality materials. Quality control for our various products is a further key priority. On this basis, we are able to supply planters, cultivators and other machines that stand the test of time.
We currently operate in over 80 countries, supplying our quality products and services to a large farming customer base.
Our relations with customers are founded on strong values of trust and being close at hand, which we are committed to uphold.
We provide our customers with access to professionals who are experts in their field to ensure they get the most accurate and appropriate advice.
The products we supply are built to last. To maintain optimal performance levels, we provide our customers with a full range of spare parts, from seed discs to shoes.
The entire Monosem team is on hand to offer you effective solutions combining productivity, durability and simplicity.
In addition to our focus on people, we at Monosem also design products that are environmentally friendly. Our aim is to produce machinery that is both sustainable and convenient for farmers.
In summary, here are the three core features that guide the business activities of our French company built on a human scale:
Outstanding emergence quality, a key criterion that marks out all Monosem planters
 Smart solutions promoting sustainability, which means solutions that combine productivity, durability and simplicity
Servicing that meets the challenge of ensuring your equipment's long-term performance