Routine planter maintenance and servicing are essential for keeping high-precision planters in perfect working order and guaranteeing their durability. Our team of specialists have therefore developed a patented lifting hopper system for easy maintenance at a convenient height. Adjustments are now easier to make and maintenance can be carried out safely and efficiently.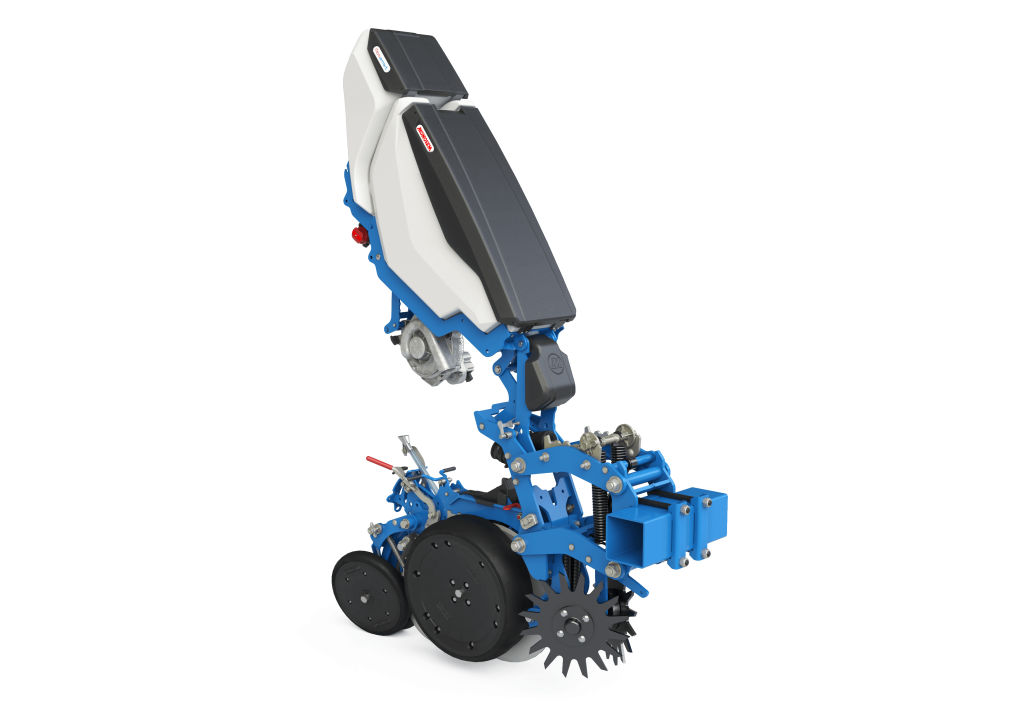 The ValoTerra's user-friendly design with its connected features and simplified adjustment mechanisms for all the new unit's components has therefore been further enhanced. It now also includes an added exclusive patented system making the machine even easier to use. A detail that makes all the difference!
Lifting assembly: convenient and unique!
Easy to access metering boxes as the metering units can be raised
Particularly useful for smaller inter-row spacings
Operations performed at a convenient height
Major benefits in terms of adjustments and maintenance